Moena
When you arrive in Moena, you will have soon the impression to be on another world. The little country is situated into a sunny dell and it is encircled by the summits of Catinaccio, Latemar, Monzoni and Valaccia.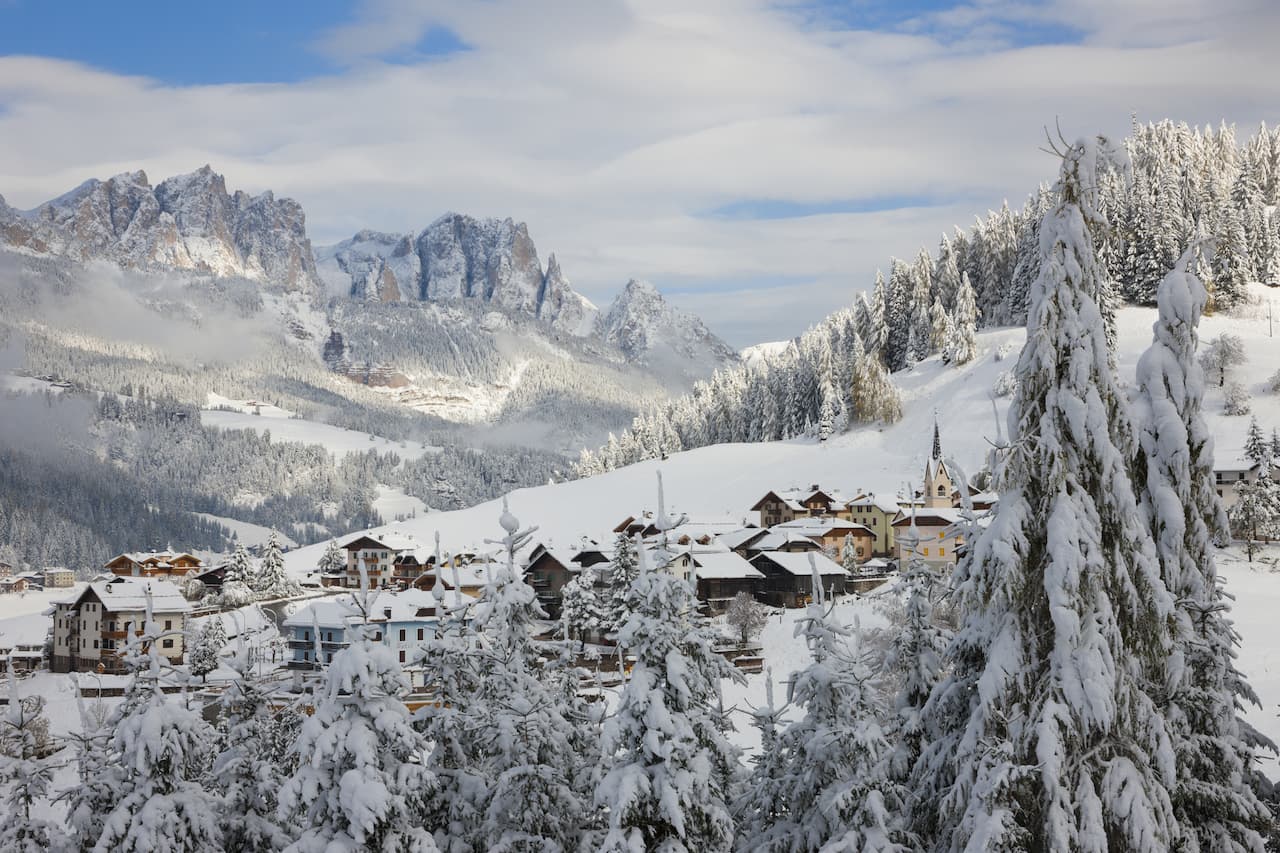 Foto archivio APT Val di Fassa
Centre
The centre of Moena, closed to traffic and recently excluded by the passage of the cars going to the high part of the valley, offers a peaceful atmosphere and the pleasure to enter into typical streets and among old houses, looking about for handicrafts shops, local products and clothes.
Gastronomy
There are many opportunities of fun and amusement in Moena. You can also have a dinner into a typical restaurant in order to taste local products and traditional dishes of the Ladin and regional cooking. The renowned cheese "Puzzone di Moena", which is used for many recipes and which is a Slow Food's excellence, cannot miss absolutely.
Events
The calendar is very reach in events and activities as regards sport, culture, gastronomy and wines, local tradition in order to live a holiday immersed into a unique territory and in order to discover its most authentic and real aspects. Few years ago, Moena became part of "Alpine Pearls": an association, which was founded and established by alpine touristic destinations, which promote and support the quality sustainable tourism.
La Fata delle Dolomiti
Moena is also called "The Fairy of Dolomites"… thanks to the surrounding summits, which take on a rosy hue at sunset. Many stories and legends originated in this natural phenomenon of light refraction, in particular the legend of Laurino, the king of the Rosengarten Kingdom, and his daughter Moena. One day she felt in love with the knight of Latemar and she decided to elope. The old father was inconsolable. His anger transformed the garden of roses into a mountain of rock – the Catinaccio – and for his will, nobody would have had never again the possibility to see his roses neither during the day nor during the night. He forgot the sunset and so, only in that moment the enchanting colour of the Rosengarten can be admired.